November 11th, 2023]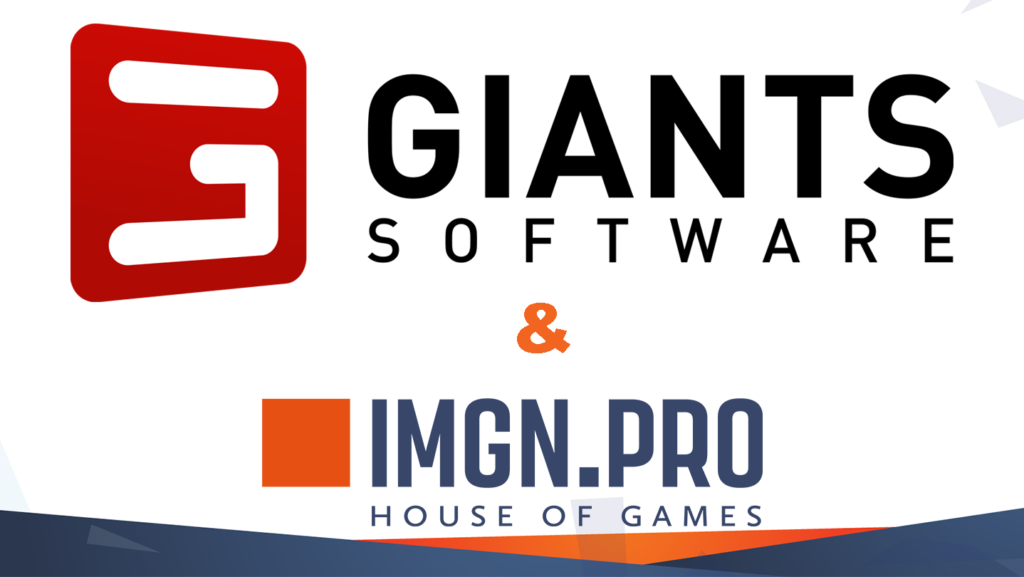 ---
We're delighted to announce a collaboration start between GIANTS Software and IMGN.PRO that sets to connect audiences with Farming Simulator brand in Poland and other CEE markets on an even deeper level.
We will be working hand in hand with GIANTS Software to create memorable experiences at gaming conventions and trade shows across multiple countries throughout next year, showcasing the brand's latest releases. We're also reaching out to all content creators who are interested in covering Farming Simulator's newest expansion. The most engaged influencers can also become a part of GIANTS Partner Program – which provides a great chance of becoming company's affiliate.
With its base of operations in Poland, IMGN.PRO sets to amplify the excitement and engagement surrounding the Farming Simulator brand and upcoming releases in regions of Central Eastern Europe. This new partnership is to provide more and better understanding and communication with local communities in both offline and online spaces.
About IMGN.PRO
IMGN.PRO founded in 2010 in Bielsko-Biała, Poland is providing a variety of publishing & agency services specializing in get-to-market solutions for independent developers. With a track record of working with great labels such as SCS Software, KRAFTON Inc., SUPERHOT Team and more, the company is dedicated to connecting brands with their audiences on a deeper level.
About GIANTS Software
GIANTS Software GmbH is an international video game developer and publisher from Switzerland, founded in 2004 and known worldwide for creating the acclaimed Farming Simulator series. The team with offices in Switzerland (Zurich), Germany (Erlangen), USA (Chicago) and Czech Republic (Brno) is very committed to maintain close contact to the agricultural industry and to engage with the community. For more information, please visit giants-software.com
About Farming Simulator
Since 2008, over 30 million versions of Farming Simulator have been sold worldwide. The game series has been released on all popular platforms including consoles, mobile phones, tablets and PCs since 2008. From the start, the team enabled users to create mods with the company's own GIANTS Engine. With the Farming Simulator League (FSL), the series introduced a competitive eSports mode in 2019 – with teams competing in professional tournaments and many acclaimed brands and sponsors on board.
---